The root of Dabieshan
Theoldest rocks in Dabieshan are distributed mainly along the core of Luotian upliftin Luotian and Jinjiapu of Yingshan. They have a northwest trending on thewhole, which is generally consistent with the protruded patterns. Transformedby deep penetrating intrusion of main orogenic period, the boundary of which isirregular, with an exposure in strip-like andresidual island-like.
Significantgeological heritage is widely distributed in towering Dabieshan. There existsroot belt material of ancient orogenic belt which was exposed more than 28 millionyears ago; There developed high-pressure and ultrahigh-pressure metamorphicrocks which are related to the plate subduction and there retains perfecttracks of tectonic activity; There shows the product of intense magmatism.Dabieshan is of global comparable significance and it is not only one of thetypical areas for the study of orogenic belt continental geodynamics, but alsothe focus of geologists' research.
Oldmetamorphic rocks---perilla pomegranate biotite gneiss and large pieces oforiginal epeirogenic granitic intrusive rock---TTG rock series, a combinationof three types of rocks, namely tonalite rock, trondhjemite rock and granitoidrock, rare and formed more than 2.8 billion years ago, are widely exposed inHuangang Dabieshan Geopark and its surrounding areas. Those old metamorphicrocks which are called "the root of Dabieshan", are not only the most primitivematerials of the ancient continent nucleus in Dabieshan, but also the evidenceof the formation of continental crust.
黄土岭古陆核紫苏石榴黑云母片麻岩(28亿年)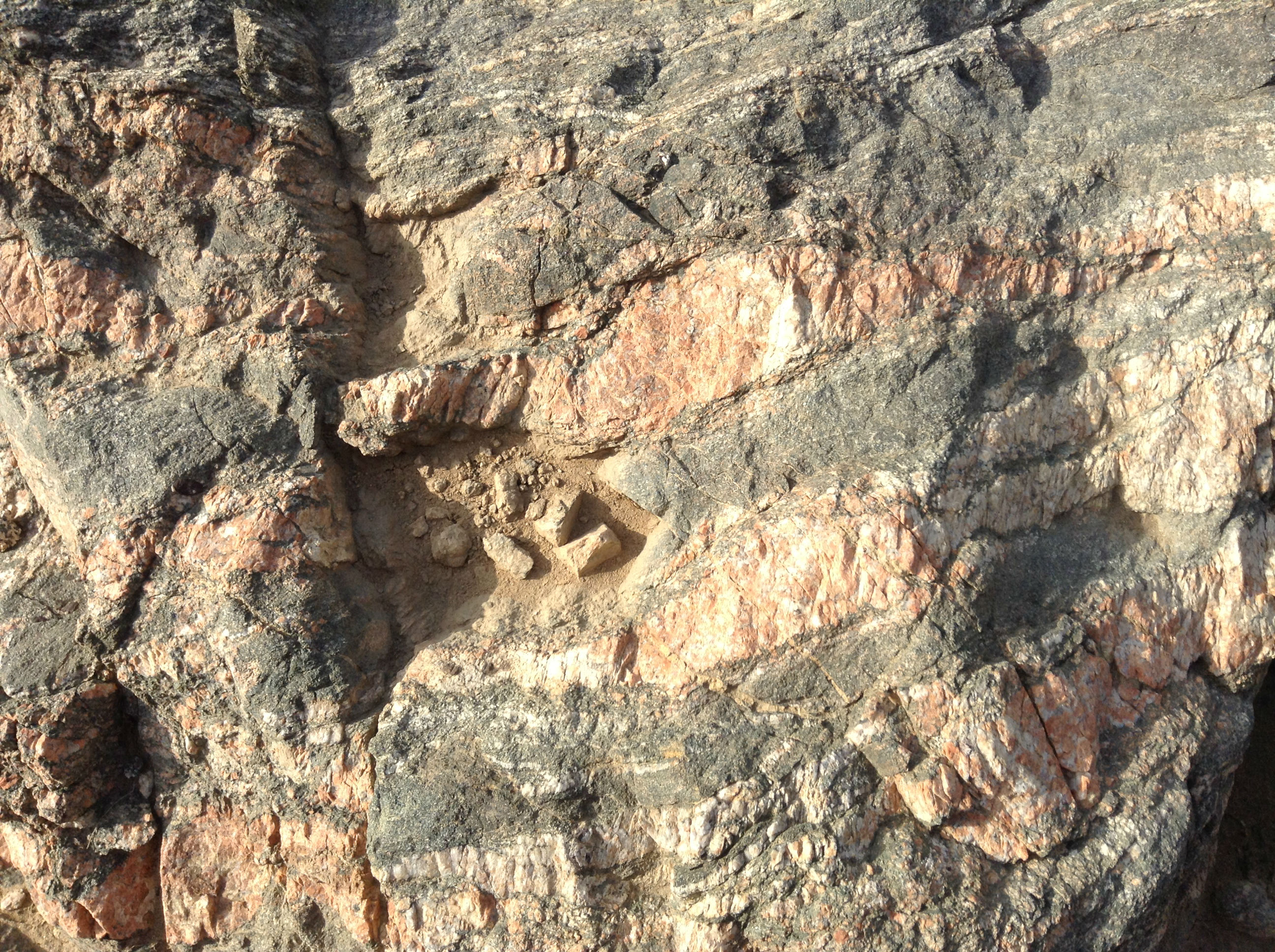 罗田石源河TTG岩系花岗质片麻岩