The biodiversity of Dabieshan
Due to the complex topography and physiognomy, mildclimate and rich biodiversity, Huanggang Dabieshan area is known throughout theworld as the species repository and the gene bank of biology of Central China.Since it is of high scientific research value and conservation value, it islisted in The China Action Plan forBiodiversity Conservation under the ecosystem protection list.
The primary profile ofDabieshan is formed over 100 million years ago under the effect of orogenesis.Due to its warm and moist climate, Dabieshan has become a shelter for manykinds of plants during the Paleogene-Quatemary Period, protecting many ancientrelic plants and endemic species. With a forest coverage rate of over 90percent, there are 10 national and provincial forest parks, a national naturalprotection zone and a national wetland park. Most forest communities are keptintact, known as the green pearl of Central China. Dabieshan abounds in animaland plant resources. There are 1461 wild vascular plants species, of whichferns has 27 families, 49 genuses and 82 species; while gymnosperm is of 8families, 16 genuses and 22 species; as for angiosperm, 160 families, 598genuses and 1357 species. The five-leaved pine, which is distributed only inthe border of Anhui and Hubei provinces—the mid-mountain zone with an elevationof 700 to 1200 meters above sea level, is listed as the first batch of nationalsecondary protected plants and the Ⅱ-nationalkey protected wild plants. Apart from ferns and gymnosperm, the angiosperm ofDabieshan also flourishes, for instance, gingko, southern Chinese yew andzelkova schneideriana, etc.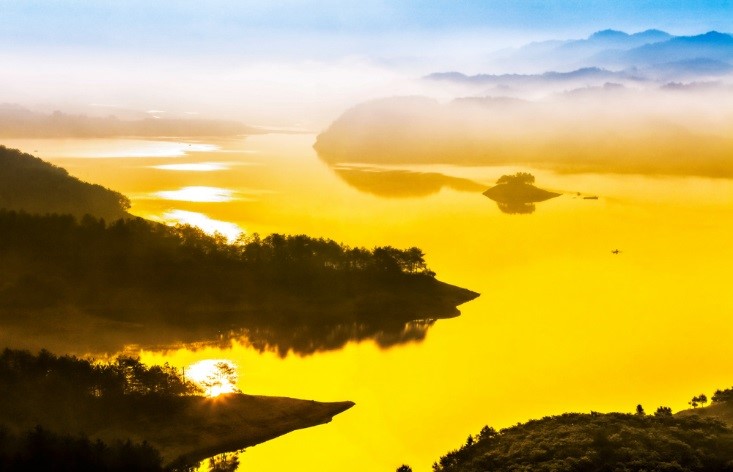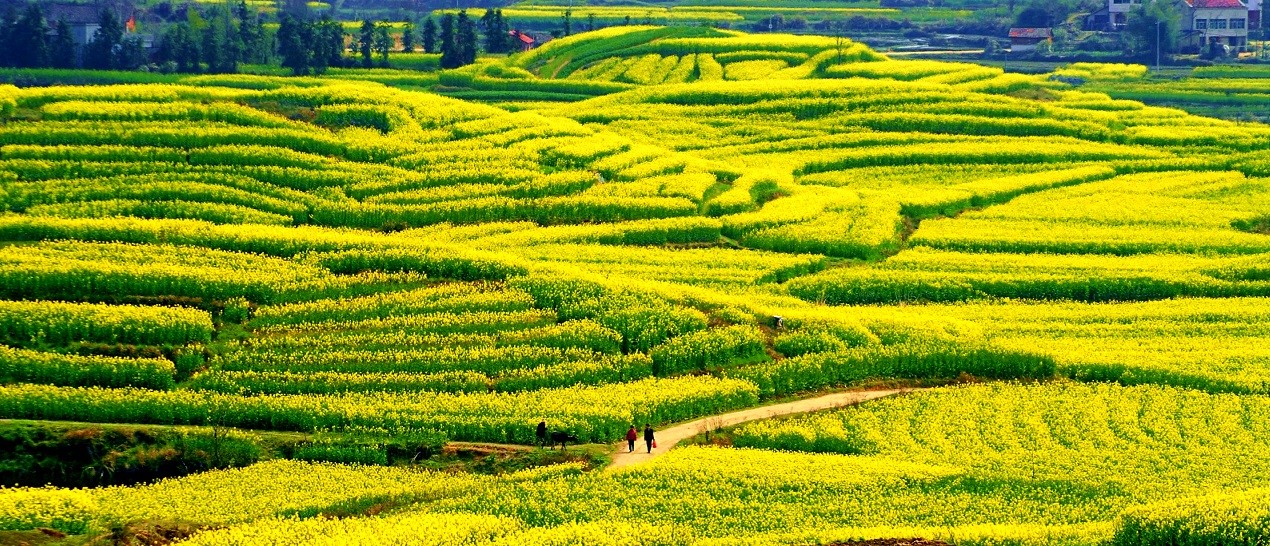 There are abundant types of animals in this area. Sofar, there are 4 classes, 26 orders, 65 families and 208 species of knownvertebrates, among which, 13 species are amphibians; reptiles take 32 species,birds are of 122 species and beasts has 41 species, 140 species of which are endangeredspecies in that they continue to decline all over the years, such as Siberianmusk deer, leopard, golden eagle, great bustard, white stork, etc. There isalso a wide range of insect species in Dabieshan of Hubei Province, such as thekey state protection insects Carabus lafossei and Luehdorfia chinensis Leech,etc.