Huanggang Dabieshan Geopark Successfully Held the First Phase English Tour Guide Training Course
To further improve the service of English tour guide, from 9 to 11 June, the Administration Committee of Huanggang Dabieshan Geopark held the first phase English tour guide training courses, 10 tour guides participated in this training.
Pro. Li Xiaochi, the chief engineer of Huanggang Dabieshan Geopark and Lijie, an outstanding English teacher of Huanggang Normal University were invited to guide the training. They gave many useful advises on personal appearance, daily reception etiquette, language skills, body language and other aspects of a qualified English tour guide. Classroom atmosphere was very active, everyone benefited from this training to some extent.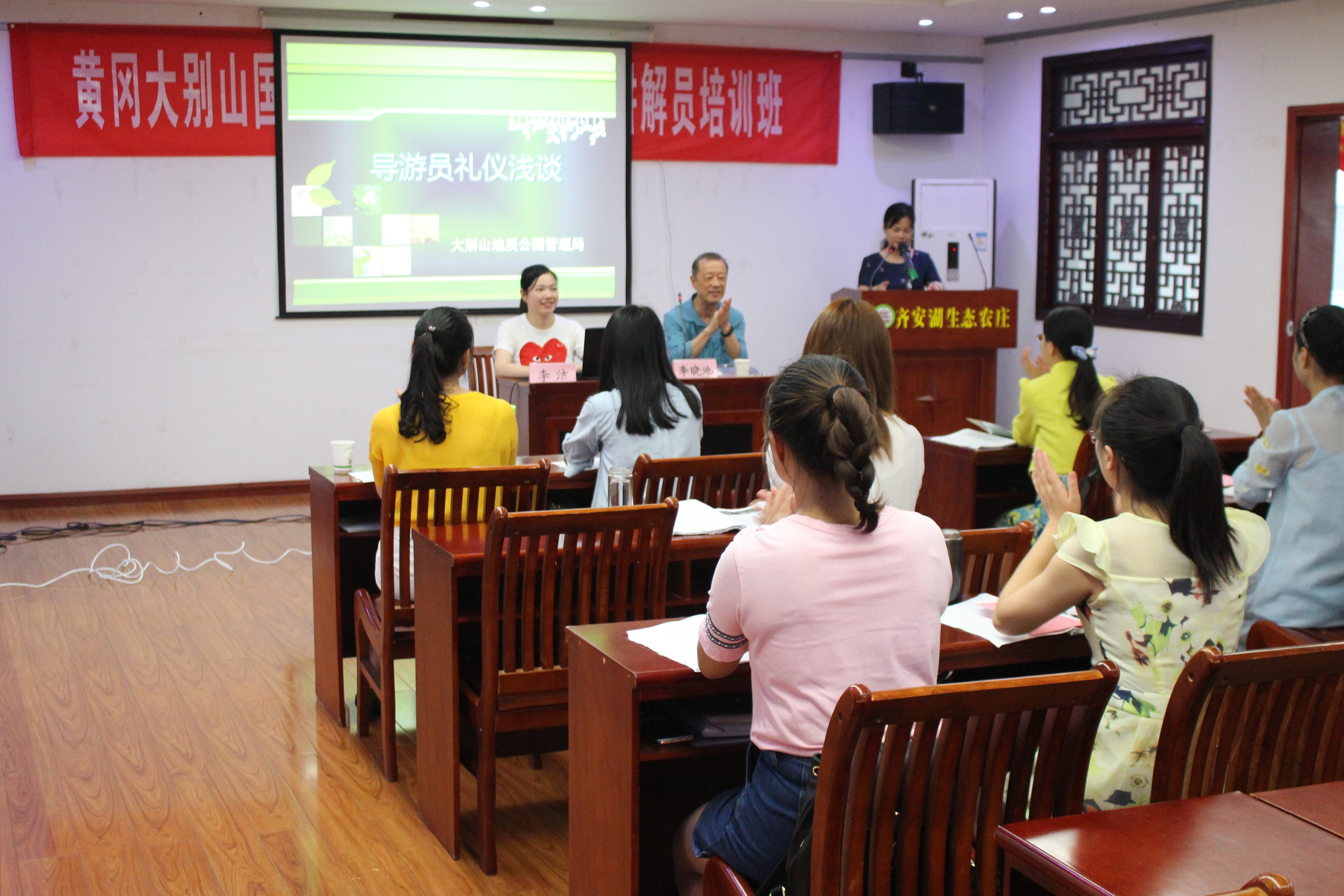 Make an opening speech
Pro. Li Xiaochi is teaching the etiquette of tour guide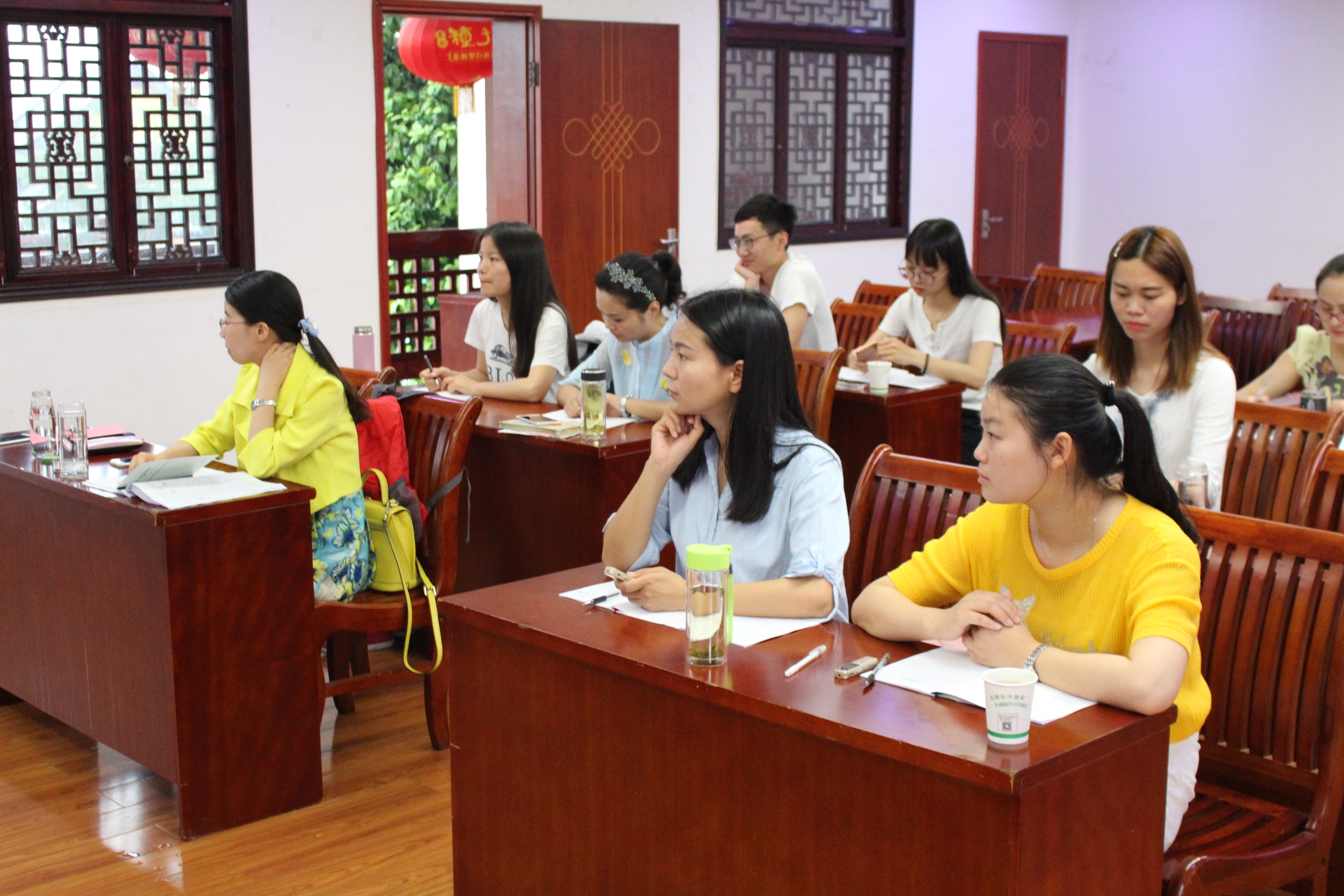 Listening carefully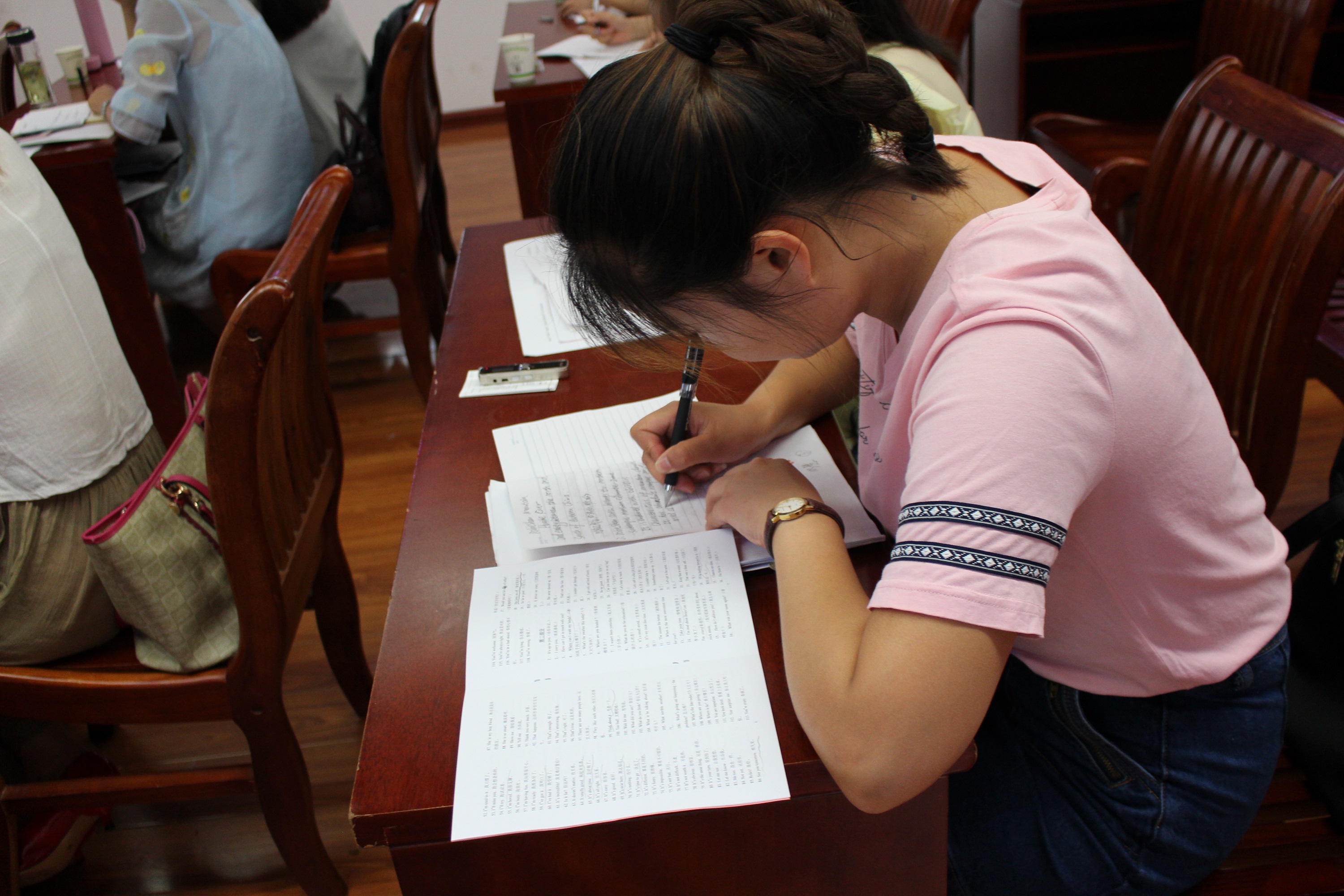 Making notes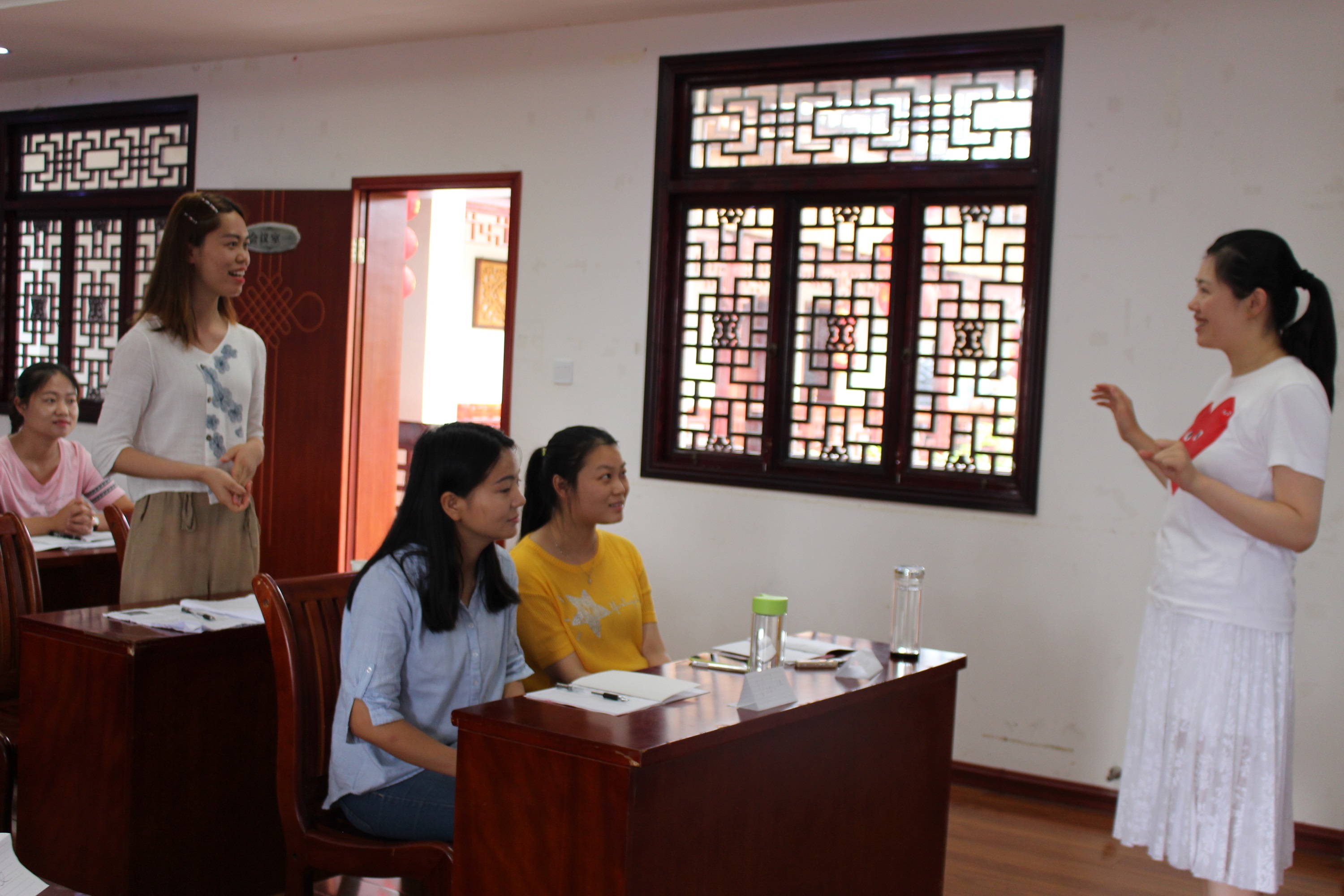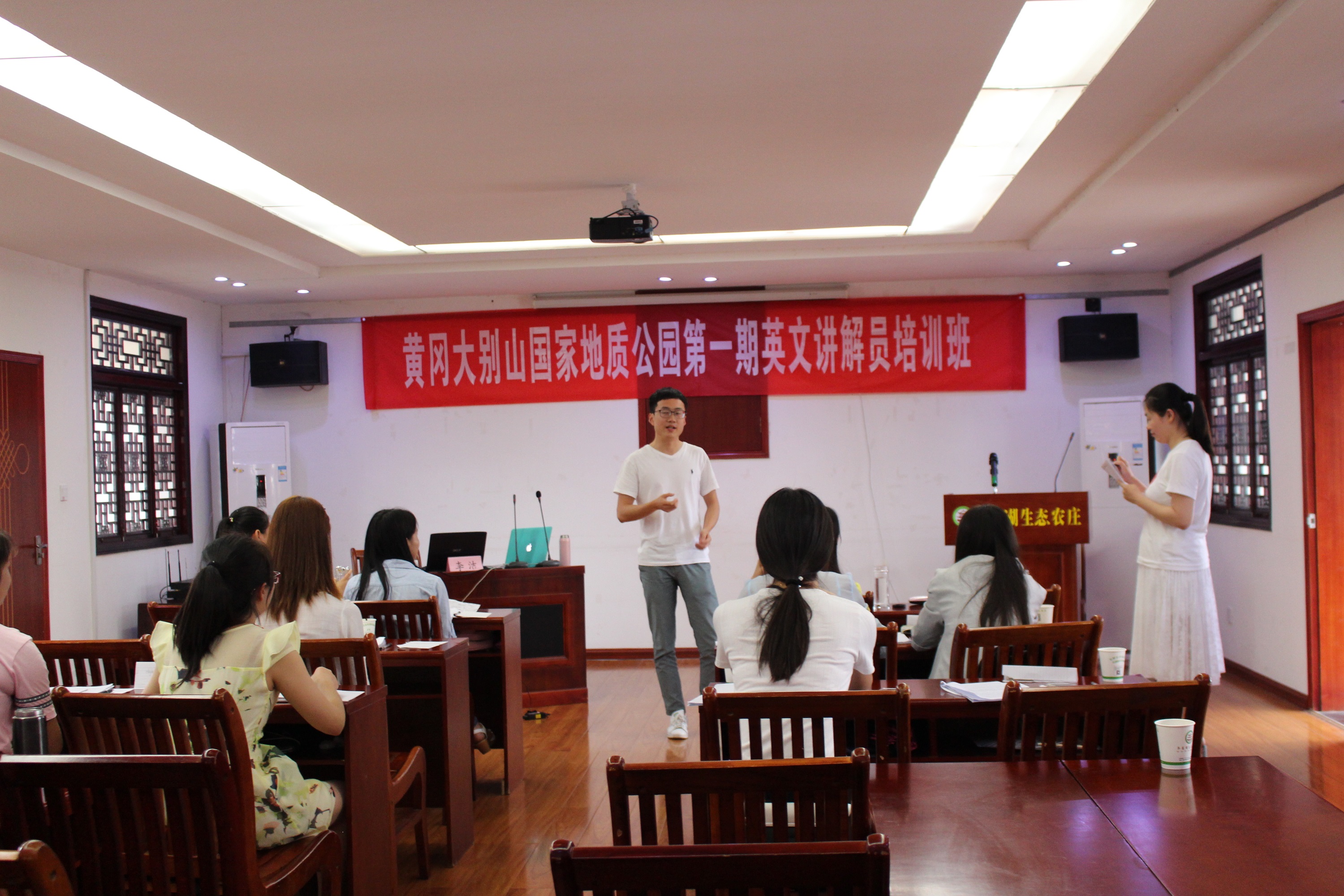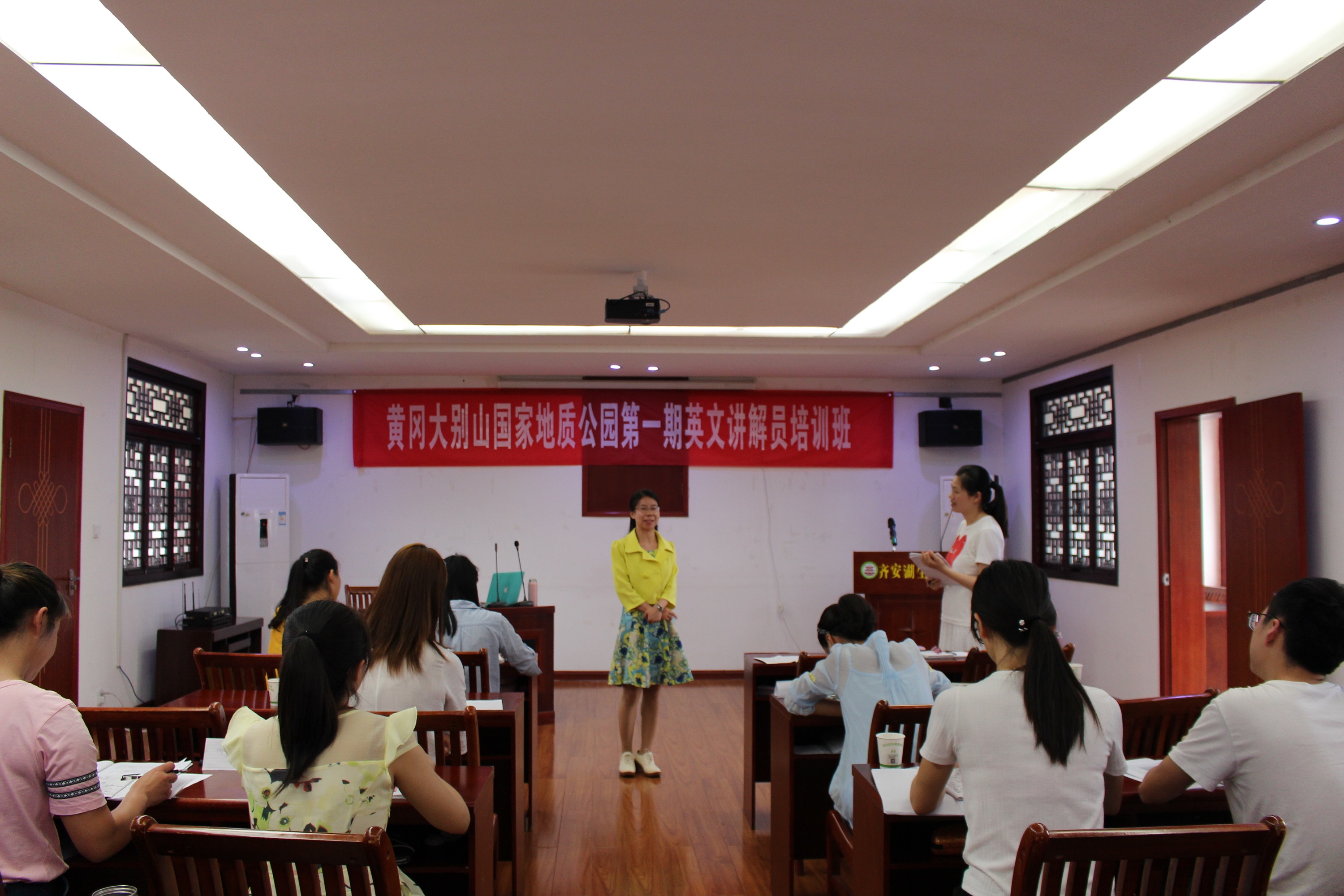 Practicing and making a comment
Site simulation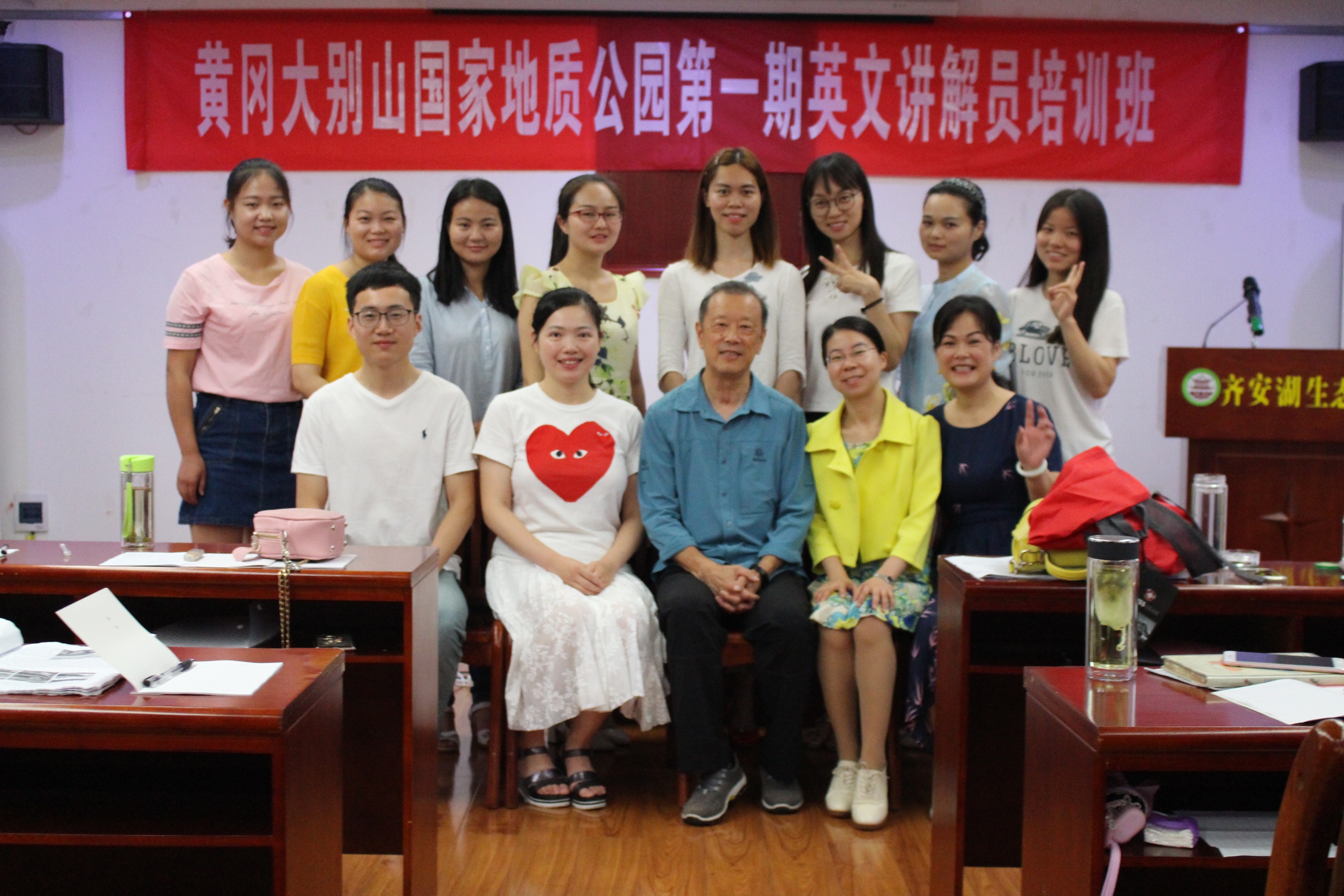 Graduation photo